CTE donated 2,000 waterproof isolation protective clothing
2022.06.02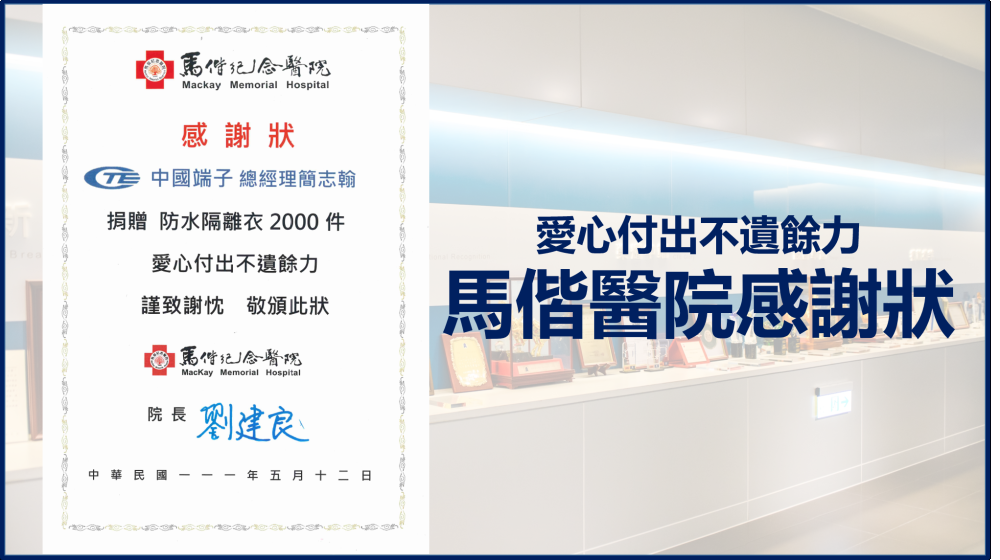 CTE continues to work hard with the public welfare spirit of taking from the society and giving back to the society.
The CEO felt the inconvenience and resource demands of the society caused by the epidemic, and hoped that he could continue to provide more assistance to the society; he presented Mackay Memorial Hospital with 2,000 pieces of waterproof isolation protective clothing, hoping to thank the front-line medical staff for their hard work through practical actions , and hopes that the front-line colleagues can be supported and encouraged by the support of substantial materials.
Epidemic prevention relies on the efforts of the whole people, extending a helping hand to do public welfare, and CTE spares no effort!
#social welfare / #national epidemic prevention
Edited by CTE Operation Team 
Back to article list