CTE sponsored Keelung Special Education School for 11 years
2022.08.11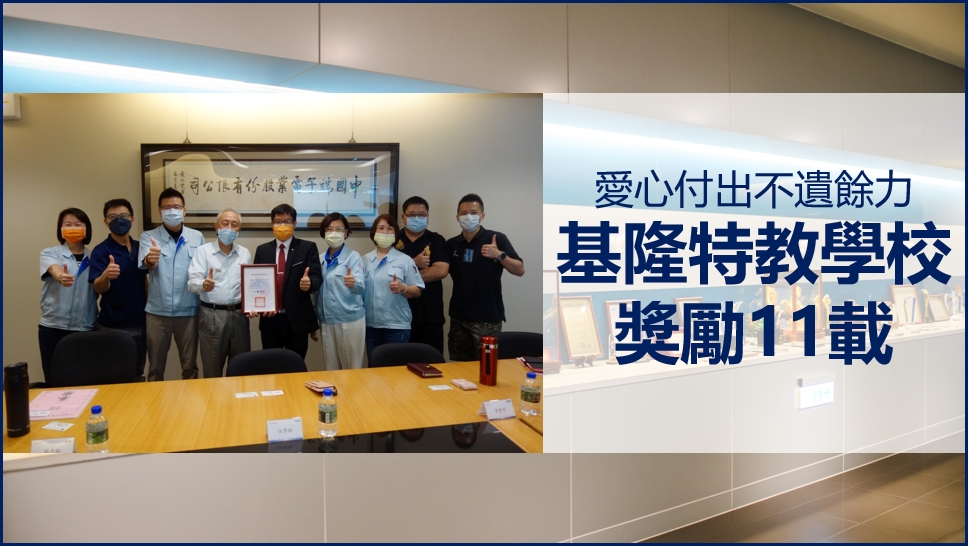 CTE continues to work hard with the public welfare spirit of taking from and giving back to the society, and hopes to become the first-choice happy enterprise for employment in Keelung District.
Adhering to the business philosophy of fulfilling corporate social responsibility, CTE allows special education students to understand the workplace early so that they can adapt to work in the future. CTE also continues to provide learning experience activities for students of the National Keelung Special Education School. It has entered its 11th year in a blink of an eye. . During the period, CTE provides students with the opportunity to actually go to the factory for internship. Through the arrangement of professional guidance, students can personally experience the atmosphere in the workplace environment and learn more about their future career choices and planning.
CTE has sponsored incentives and awards to National Keelung Special Education School for 11 consecutive years. The purpose is to encourage young people to gain more in the process of studying, and hope that every young student can have more positive energy in the future life path. and excellent performance.
Cultivating outstanding talents relies on hard work and promoting local public welfare, and China Terminal spares no effort!
#social welfare / #keelung district employment choice / #happyenterprise
Edited by CTE operation team. 
Back to article list