CTE x KYMCO 7-inch TFT instrument unveiled at the Milan Auto Show
2022.11.11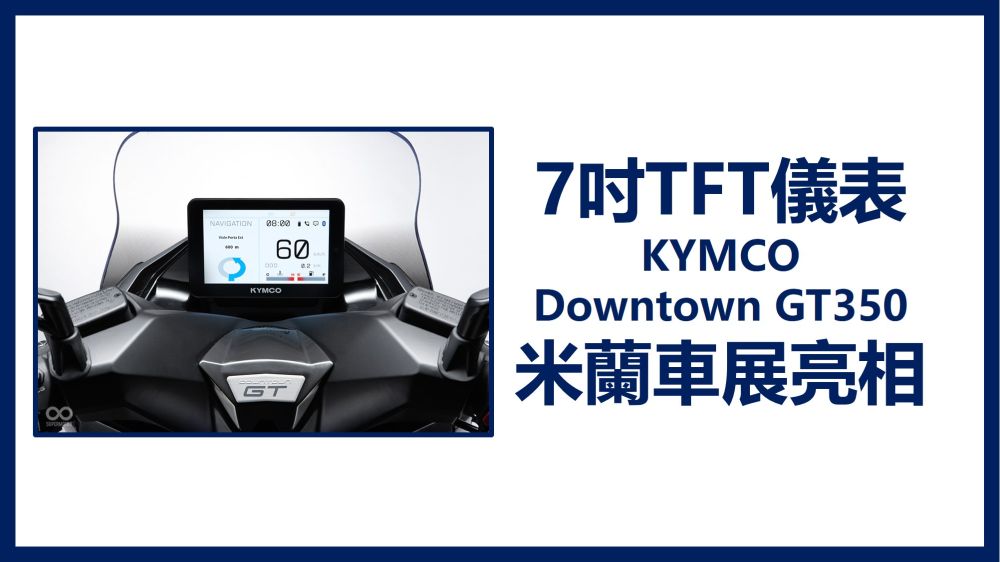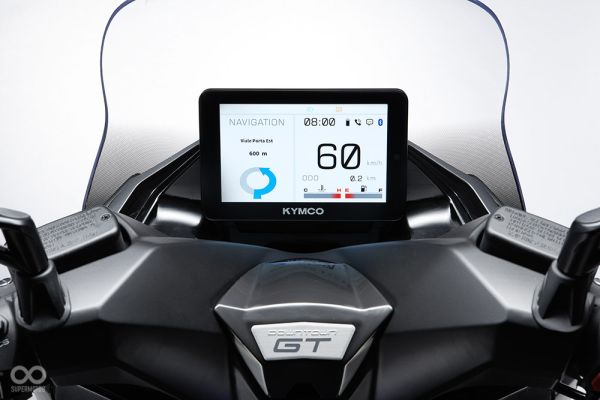 Congratulations to CTE for its new performance in instrumentation. The 7-inch TFT instrument mounted on the KYMCO Downtown GT 350 was unveiled at this year's Milan Auto Show.
Years of experience in the development of TFT advanced instruments, continuous creation of advanced instrument cooperation achievements
CTE has accumulated many years of advanced instrument development and manufacturing technology for locomotives, heavy machinery, industrial machinery and tools, and continues to work with cooperative customers to jointly develop instrument products needed in the new era. The KYMCO GT350 super-sized TFT instrument unveiled at the Milan International Auto Show this time is especially important for CTE. The best interpretation of instrument research and development technology.
A good instrument development cooperation service not only meets the needs of customers in terms of design requirements, but also through continuous insistence on quality, CTE carefully checks every link that customers care about, and overcomes many difficulties in new technologies with customers. Complete each advanced product research and development.
CTE is able to complete the development of advanced TFT instruments with KYMCO today. It is precisely because CTE has many years of experience in R&D and manufacturing of TFT instruments, as well as continuous research on new information and communication technologies, that CTE has the opportunity to become the one that promotes the development of advanced TFT instruments in Taiwan. part.
CTE is sincerely grateful for the opportunity to participate in this advanced instrument development and international auto show appearance. This is a great achievement of CTE in the development and manufacture of advanced TFT instruments, and it also makes China Terminal look forward to more development, design and manufacturing of new technology instruments in the future. Cooperation, in order to continue to contribute to Taiwan and partners in instrument demand.
If you have advanced TFT instrument development, design, and manufacturing needs, please feel free to contact us at CTE. CTE's instrumentation experts will serve you wholeheartedly.
Further reading:
Super-large TFT instrument, convenient upgrade! KYMCO Downtown GT 350, news link: https://www.supermoto8.com/articles/10491

Development and manufacturing of TFT instrument #advanced instrument expert #TFT locomotive instrument manufacturer #KYMCODowntownGT350 #TFT instrument ODM manufacturer
The cover photo is quoted from SUPERMOTO8 news content: https://www.supermoto8.com/articles/10491
The video is shared from YT resources.
Back to article list